WingsKnowledge
Reports with comprehensive analyses of industries, local, regional and international trends, and major consumer trends

Accurate and thorough analysis to choose the right business strategy
WingsKnowledge is the platform built by Ales Market Research to search, browse and purchase reports that include information on Habits, Usage & Attitude, and key indicators in different markets and industries. With our extensive experience in the industry, we are able to provide accurate and reliable reports to help our clients make decisions based on reliable and verified data. We use advanced research methods and state-of-the-art technology to ensure the highest accuracy and reliability of the information provided.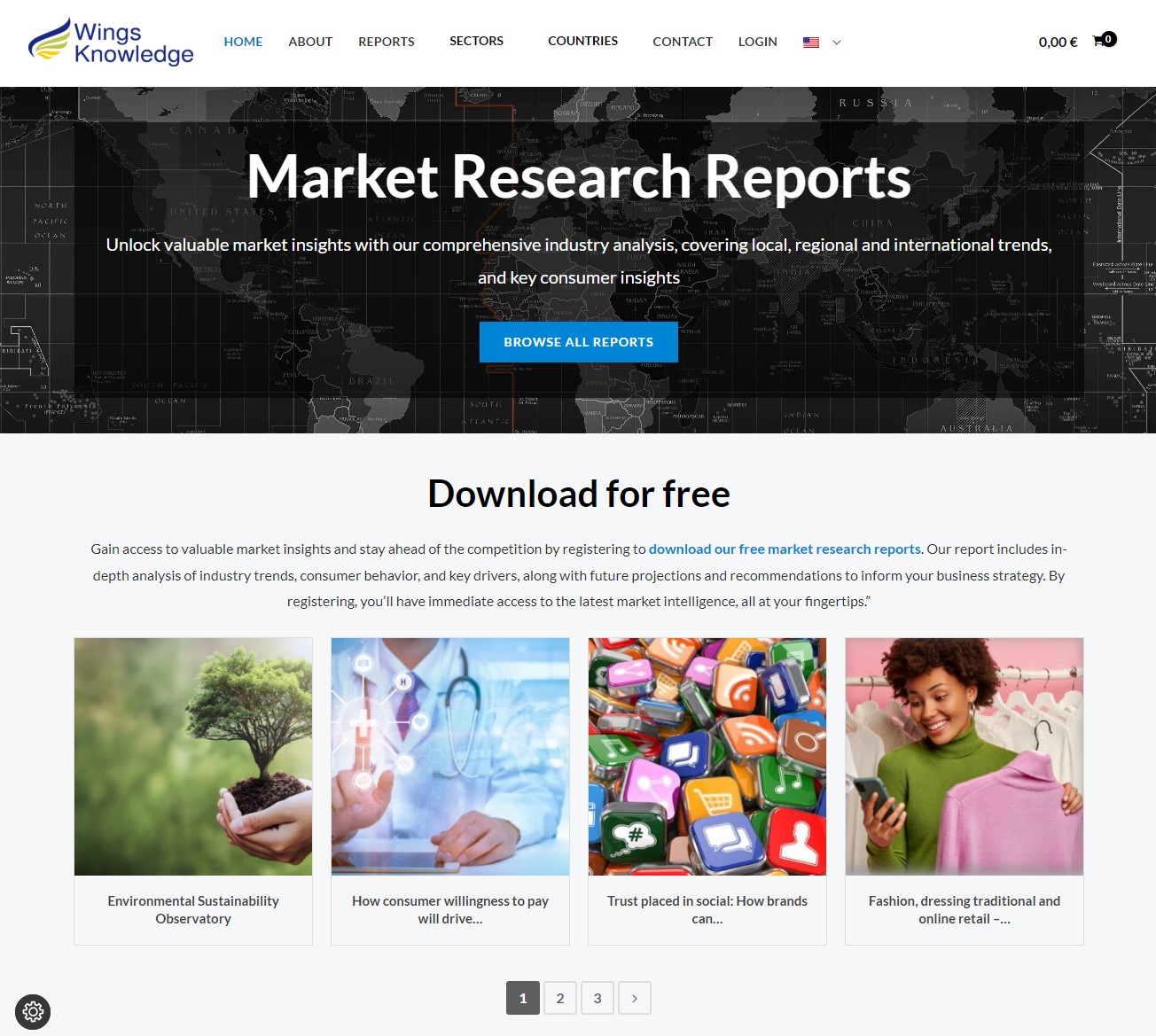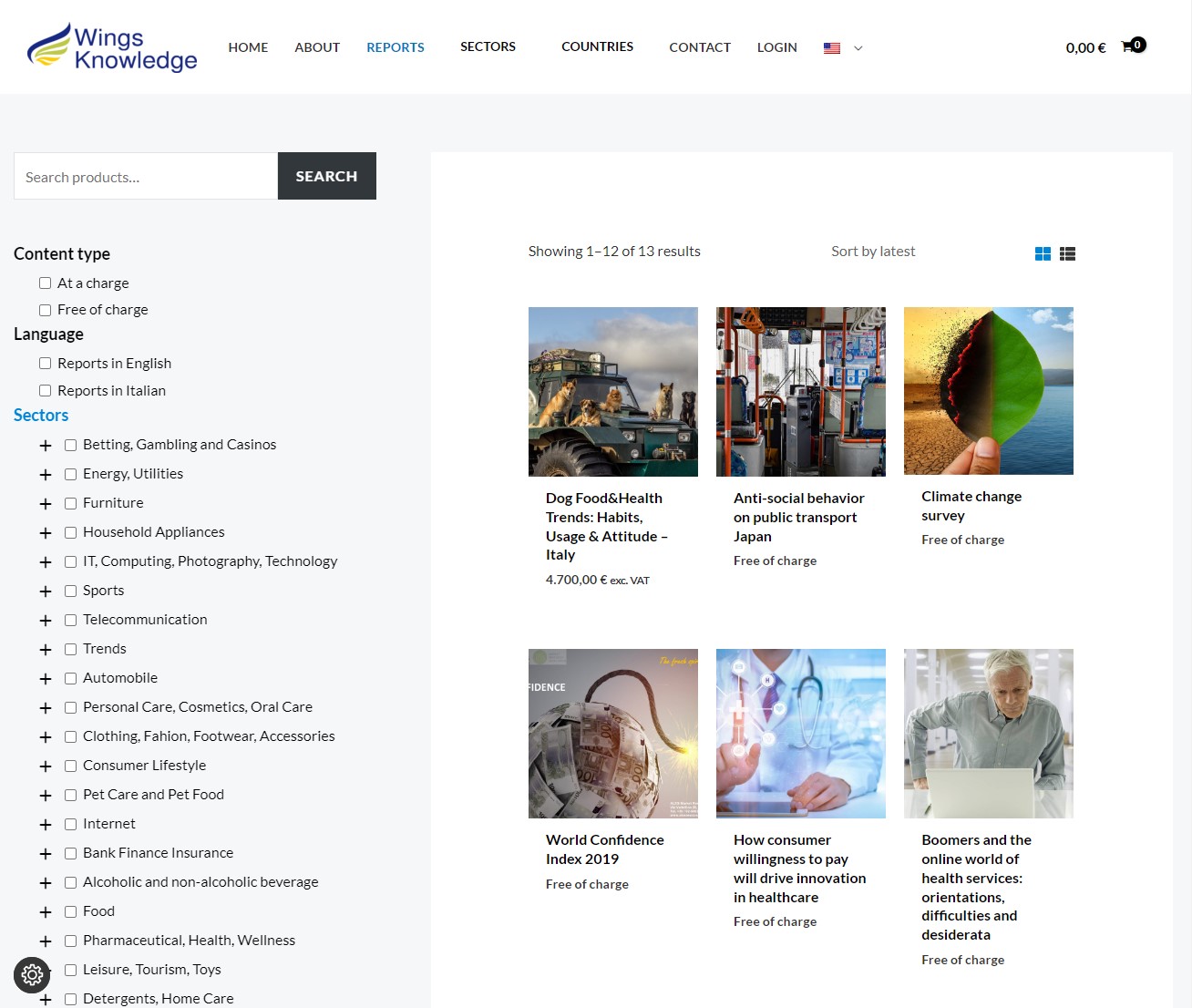 Search and filter by
Sectors and Countries
The search system allows you to filter reports by sector, country, and language. Register to download free reports, view abstracts of paid reports, and be updated on the availability of new reports.
Visualizza i report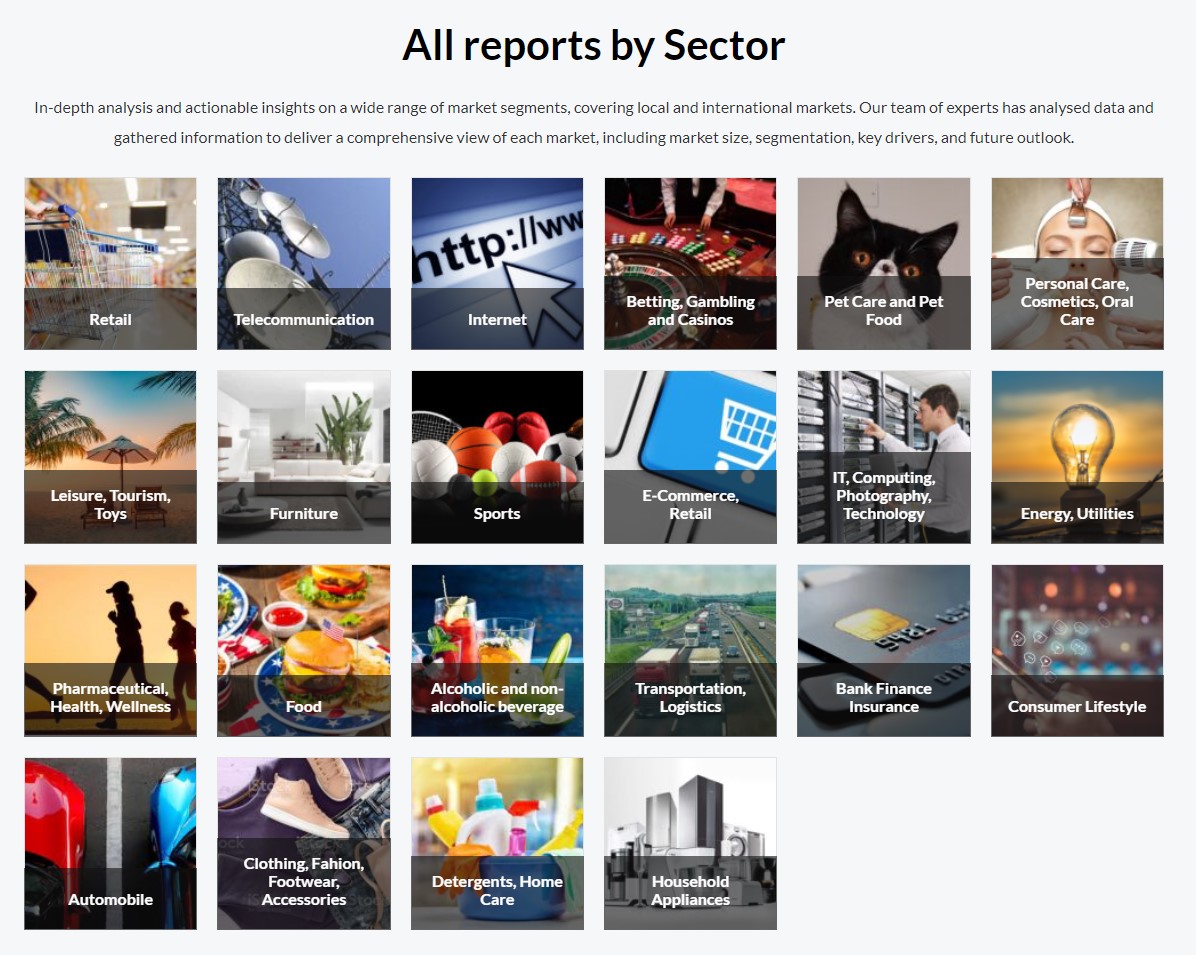 Quick and easy consultation
Each report is accompanied by an information sheet that clearly states language and date of publication, topics covered, file format, and a preview of the document that you can download before purchasing.
View and download out free-of-charge reports
Would you like more information about WingsKnowledge?